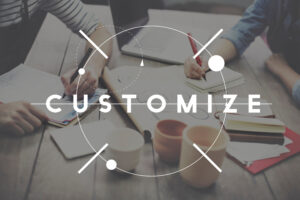 For years it has been clear that industry and advancing technology is the way to go when it comes to staying ahead of the curve in terms of competition. Indeed, virtually every industry nowadays has caught up to this standard, requiring the assistance of large-scale industrial applications to encourage greater outputs, yield, and shorter cycle times. Though many manufacturers may tout the abilities of one-size-fits-all heat exchanger, in all actuality, customization is key when it comes to getting the most from your devices. In today's blog, the team at Noren Thermal Solutions in Taylor, TX takes a look at the major benefits of seeking custom thermal solutions and how our team can help.
Designed with Your Specifications in Mind
For years, our team has worked with large and small industries alike to help upgrade their capabilities and help them get the most from their devices. This can take a variety of forms, as there are simply so many different setups out there and no two sets of needs are the exact same.
Indeed, large-scale industrial applications are widely renowned for their abilities to not only streamline your capabilities and needs, but to do so in a manner that provides greater levels of safety and productivity. Though technology may seem indestructible, keep in mind that most devices are not created with solutions in mind to target their biggest threat: overheating.
Instead, manufacturers create and distribute heat exchangers to assist in temperature regulation within your device. When seeking heat exchanger solutions, it is important you pursue a custom thermal option, as it will allow for greater capabilities with your specifications in mind. To learn more about this process and how we can help, give our team a call today.
The Pitfalls of One-Size-Fits-All
By and large, companies manufacture one-size-fits-all solutions with the goal of addressing the needs of various enclosure types. The problem arises, however, in that truly achieving at-capacity use within your industrial application requires a thorough understanding of your needs. Unfortunately, a one-size-fits-all model will not suffice.
In order to get the most from your application, our team offers customized design and analysis to truly meet your needs. In other words, pursuing a custom heat exchanger
Different Solutions for Different Needs
You would not expect the needs of an application used in the oil and gas industry to be the exact same as an application used in wastewater treatment, so why would you expect a one-size-fits-all solution to optimize your capabilities? Our team will work with you from start to finish to ensure you receive nothing short of ideal, and we are ready to get started when you are.
Speak with Our Team
Contact Noren Thermal Solutions in Taylor, TX by calling 512-595-5700 to learn more about the importance of custom design in your heat exchanger solution and speak with our team to get started on yours today.