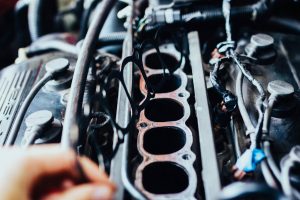 When it comes to creating custom thermal management solutions, the prototyping phase is essential. After all, if you need a component that is designed specifically for your needs and machinery, it needs to work seamlessly. You don't want to spend the time and money on a solution that doesn't accomplish what it should. Prototyping, however, allows your manufacturer to build and assess compatibility before creating the functional end product. Not only are we proud to offer this service, but we are able to do so with very quick turnaround times. In today's blog, the team at Noren Thermal Solutions in Taylor, TX discusses the benefits of rapid prototyping and describes the ways it can benefit you.
Custom Solutions For Unique Situations
No two thermal management solutions are alike. Your needs are unique to you and your heat management strategy needs to reflect this. With this in mind, we craft custom components that will fit your machinery and provide precise cooling to your specific environment. You need to be sure that your electronics don't overheat, causing major delays and headaches, and custom thermal management solutions prevent this from happening. Moreover, because they are custom-tailored to your workplace, they work more efficiently, which lowers your environmental footprint while also saving you money on energy bills.
Rapid Prototyping Means Precision
When you order a custom thermal management system, it is paramount that it works and fits exactly as it should. After all, you are entrusting it to keep your business and production running smoothly and without any road bumps. Creating a prototype allows us to see if your custom solution meets all of your requirements. What's more is we can create these in between 12-24 hours meaning that soon after, you will have exactly what you want and need. We utilize 3D printing technology to eliminate any potential issues and intolerance with parts fitting together. This also saves you money because we can work out any potential kinks before you commit to the actual components themselves. Ultimately, we can oversee what we create for you from start to finish, and our prototyping allows us to deliver the ideal product to meet all of your heat management needs
Contact Us To Learn More About Rapid Prototyping
We are proudly here to meet all of your thermal management solutions. Additionally, our custom components and our rapid prototyping capabilities allow us to provide you with excellent service. Our dedicated teams of hardworking engineers and crafters understand what goes into creating high-quality products that can help ensure all of your processes run smoothly and work as they should. For more information, contact Noren Thermal Solutions in Taylor, TX at 512-595-5700 to learn more. We look forward to working with you.