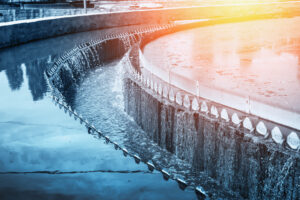 Whether your thermal management capabilities are in dire need of an upgrade or simply require an accessory to optimize, our team has you covered. Indeed, it goes without saying that consistent function and operation would be impossible without considering an industrial application's needs, and as such, it is best to seek ideal conditions early on so as to set your company up for success. In today's blog, the team at Noren Thermal Solutions in Taylor, TX takes a look at industry-specific needs for wastewater treatment, as well as how our team considers these parameters when creating your thermal solution.
Keeping Your System Up and Running
It goes without saying that one of the primary concerns that accompany the use of industrial applications is what it will take to keep them up and running. Indeed, the phrase "time is money" is very much applicable to large industries, and the ability to manufacture products at a consistent and rapid rate is necessary for success.
The same can be said for businesses working with wastewater treatment and water pump stations. Due to the nature of the industry, cooling overheating electrical enclosures in wastewater treatment is one of the more difficult environments to maintain. What's more? Maintaining enclosure integrity is especially difficult, as most fluids – whether corrosive or not – are anything but ideal for purposes of function.
Indeed, the most important factor to consider in environments such as these is the ability to keep your applications up and running properly. To accomplish this, our team takes a customized approach that considers NEMA 4X standards for sensitive electronics and their corresponding protections. To learn more about this process and how our team can help, speak to one of our representatives today.
Excluding Water and Other Liquids
Just because applications in the industry are constantly coming into contact with water treatment does not mean that liquids such as these will not complicate function. As a matter of fact, most applications house their sensitive wires and other electrical components in an electrical panel. But what good is an enclosure if it cannot keep elements away? Fortunately, this is where our team comes in to help.
You see, our custom thermal solutions allow for the maintenance of enclosure integrity through the use of an air-tight seal. In other words, you will not have to worry about liquids, dust, or falling dirt disrupting your overall function.
Streamlining the Process
In addition to ensuring your devices are properly protected, our team places an emphasis on optimal function so that you can get the most from your applications. Indeed, we use simple concepts in conjunction with dependable, environmentally-friendly practices to help you streamline your process.
Speak with Us
Contact Noren Thermal Solutions in Taylor, TX by calling 512-595-5700 to learn more about thermal management in wastewater applications, and speak with a member of our team to get started today.