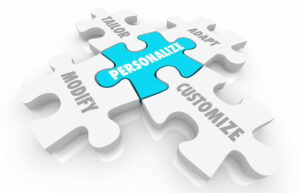 Due to technological advancement and an increase in demand for high-functioning machinery, businesses far and wide have been able to thrive and reach entirely new levels of productivity. Indeed, part of the reason this is the case is also owed to heat exchangers such as the Eco-Cool model, as every industrial application requires some form of temperature regulation to prevent overheating. In today's blog, the team at Noren Thermal Solutions in Taylor, TX discusses the role of customizability when determining the thermal management solution that is most ideal for you, and how our team can help.
The Role of Customization
Not so long ago, there was a time when one-size-fits-all thermal solutions were all the rage. After all, there was no question that overheating was a major oversight that must be addressed, and what better way to do so than manufacture large masses of solutions that can be done so at minimal cost?
Indeed, a basic option such as a fan may provide some level of temperature regulation, but it certainly does not offer sustainable results. As a matter of fact, what good is a fan if it only provides subpar cooling? What happens when your fan breaks down?
With this in mind, it quickly became clear that sustainability and dependability were factors that absolutely had a role in the process, and as such, should be considered when determining your best thermal management options. This is where customizability comes in to play, and our team is ready to help. For more information about the role of custom thermal solutions in helping you get the most from your applications, reach out to our team today.
Specifically Addressing Your Needs
It is not enough to place a fan in an enclosure and call it a day, and a number of applications may not even contain an appropriate amount of space for this option to be feasible. As such, it is important to consider different options that keep your parameters in mind. This will help you get the most from your technological applications by helping them reach capacity in terms of thermal capabilities. What's more? A custom thermal solution better addresses your needs, thus extending the lifespan and productivity of your equipment. Contact a member of our team to learn more.
Maximizing Your Thermal Capabilities
At Noren Products, our primary goal is to ensure you are able to get the most out of your applications through sustainable, eco-friendly methods. Indeed, we place an equal emphasis on both components in a manner that considers your unique parameters, allowing your custom solution to maximize your application's capabilities.
Speak with Our Team
Contact Noren Thermal Solutions in Taylor, TX by calling 512-595-5700 to speak to a representative from our team and get started on your custom thermal management solution today.