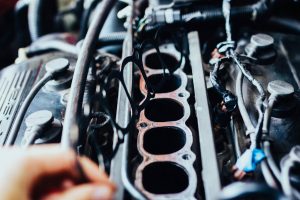 In our previous blog, we discussed the ways that heat pipes, among other thermal management solutions, can be utilized to effectively transfer and regulate waste heat from technological applications. It goes without saying that all applications are not created in the same manner, meaning each individual one contains specific needs and parameters to ensure optimal function. In today's blog, the team at Noren Thermal Solutions in Taylor, TX will take a look at the way that accessories can further optimize technological performance through effective temperature regulation.
Optimizing Heat Transfer Capabilities
To ensure efficient function, you first must have an in-depth understanding of the need for thermal management. In fact, recognizing the thermal budget and three stages employed in managing heat can provide significant insight into not only what your applications require for productivity, but how you can ensure consistent function as well.
Heat transfer is accomplished through either convection, conduction, or radiation. Additionally, the three primary strategies employed to accomplish this are heat spreading, movement, and dissipation. In order to optimize these capabilities, a number of factors need to be taken into consideration, such as environment, business needs, staff, and more. For more information about this process and how our team can help, reach out to your Noren representative today.
The Benefit of a Custom Accessory
Understanding the needs of your machines includes understanding how accessories can help. When an application is working constantly throughout the day, mechanisms and movements need to be taken into account. For instance, technology that functions mechanically must think about the effects of friction, wearing down, and of course, overheating. Accessories such as fans, gaskets, and filters can be utilized to address these concerns and keep your technology functioning properly. What's more, they can be easily switched out, making maintenance and upkeep much easier.
What Exactly Are Your Options?
As we mentioned earlier, different applications have different needs, which is why our team makes an effort to provide a variety of accessories to address these needs. Whether you are in need of a reusable or disposable filter to keep dust from an application, a fan to encourage proper thermal management, or even a gasket to ensure that your enclosures maintain an air-tight seal, our team of collaborative engineers is ready to work with you. What's more, our products are designed specifically to accompany and work with our products, and we will work with you to meet your specific parameters in order to provide an optimal level of thermal management.
Contact Our Team Today
Proper temperature regulation takes a number of factors into account, and our team is dedicated to addressing yours. For more information about this process or to speak to our team, contact Noren Thermal Solutions in Taylor, TX by calling 512-595-5700 today.